Scholarships for Computer Science and Software Engineering Students
Are you an aspiring computer science or software engineering student looking for financial assistance to pursue your dreams? Scholarships can be a great way to support your education and alleviate the financial burden. In this article, we will explore various scholarship opportunities available for students in the field of computer science and software engineering.
1. National STEM Scholarships
Many organizations and institutions offer national scholarships specifically for students pursuing STEM (Science, Technology, Engineering, and Mathematics) fields. These scholarships often include computer science and software engineering. Some examples of renowned STEM scholarships are:
A. Google Women Techmakers Scholarship
This scholarship aims to encourage women to excel in computer science and technology. It provides financial support along with mentorship and networking opportunities.
B. Microsoft Scholarships
Microsoft offers several scholarships for undergraduate students pursuing degrees in computer science, software engineering, or related fields. These scholarships aim to support students' academic and professional development.
2. University-specific Scholarships
Many universities and colleges have their own scholarship programs catering to computer science and software engineering students. These scholarships can be merit-based, need-based, or specific to certain criteria. Here are a few examples:
A. Stanford University Computer Science Scholarships
Stanford University offers scholarships for undergraduate students enrolled in their Computer Science program. These scholarships recognize academic excellence and provide financial support to deserving students.
B. Massachusetts Institute of Technology (MIT) Scholarships
MIT provides various scholarships for students pursuing computer science and software engineering degrees. These scholarships are awarded based on academic achievement, extracurricular involvement, and financial need.
3. Industry-Specific Scholarships
Many tech companies and organizations offer scholarships to support students interested in specific sectors or technologies. These scholarships can provide financial aid along with internship opportunities and mentorship. Some notable examples include:
A. Amazon Future Engineer Scholarship
Amazon's Future Engineer Scholarship program supports students from underrepresented backgrounds who wish to pursue computer science or software engineering degrees. The program offers financial assistance throughout their undergraduate studies.
B. Adobe Research Women-in-Technology Scholarship
This scholarship program by Adobe supports women pursuing careers in computer science, computer engineering, or a related field. Recipients receive a financial award along with a mentorship opportunity with Adobe researchers.
4. Diversity Scholarships
Various organizations promote diversity and inclusion in the field of computer science and software engineering by offering scholarships specifically targeting underrepresented groups. Here are a couple of examples:
A. Anita Borg Memorial Scholarship
The Anita Borg Memorial Scholarship is dedicated to supporting women, underrepresented minorities, and LGBTQ+ students pursuing degrees in computer science or a related field. Recipients receive a generous scholarship and access to a supportive community.
B. Society of Hispanic Professional Engineers (SHPE) Scholarships
SHPE provides scholarships for Hispanic students pursuing careers in STEM fields, including computer science and software engineering. These scholarships aim to empower and uplift Hispanic students in their academic journey.
Remember, scholarship availability and criteria can change over time, so it's important to visit the respective scholarship websites for the most up-to-date information. Additionally, make sure to carefully review the eligibility requirements and application deadlines for each scholarship before applying.
5. Tips for Applying
When applying for scholarships in computer science and software engineering, here are some tips to increase your chances of success:
A. Research and Plan Ahead
Start your scholarship search early and create a plan. Research different scholarship opportunities, note their requirements, deadlines, and any additional materials needed.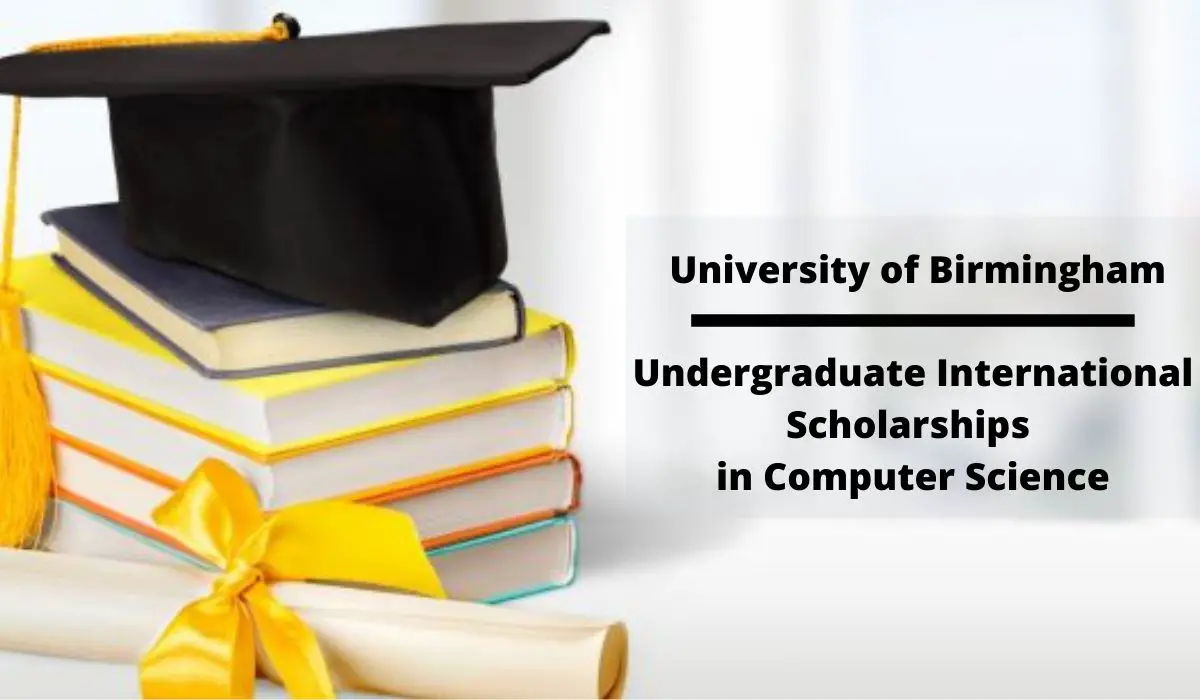 B. Highlight Your Achievements
Emphasize your academic achievements, leadership roles, community involvement, and any relevant experiences in your scholarship applications. This will demonstrate your commitment and passion for the field.
C. Write a Compelling Essay
Many scholarships require an essay or personal statement. Take the time to craft a well-written, persuasive essay that highlights your goals, aspirations, and how the scholarship will help you achieve them.
D. Seek Letters of Recommendation
Request recommendation letters from teachers, mentors, or employers who can speak to your abilities, achievements, and potential in computer science and software engineering.
E. Proofread and Edit
Before submitting your scholarship applications, carefully proofread and edit all your documents. Pay attention to grammar, spelling, and formatting to present a polished and professional application.
Conclusion
Scholarships for computer science and software engineering students provide valuable financial support and open doors of opportunity for aspiring professionals in these fields. Whether through national STEM scholarships, university-specific programs, industry-specific initiatives, or diversity scholarships, there are numerous options available to help you pursue your educational goals. Remember to research, plan ahead, and put forth your best efforts when applying for scholarships. With determination and perseverance, you can increase your chances of receiving the financial aid you need to succeed in your computer science or software engineering journey.